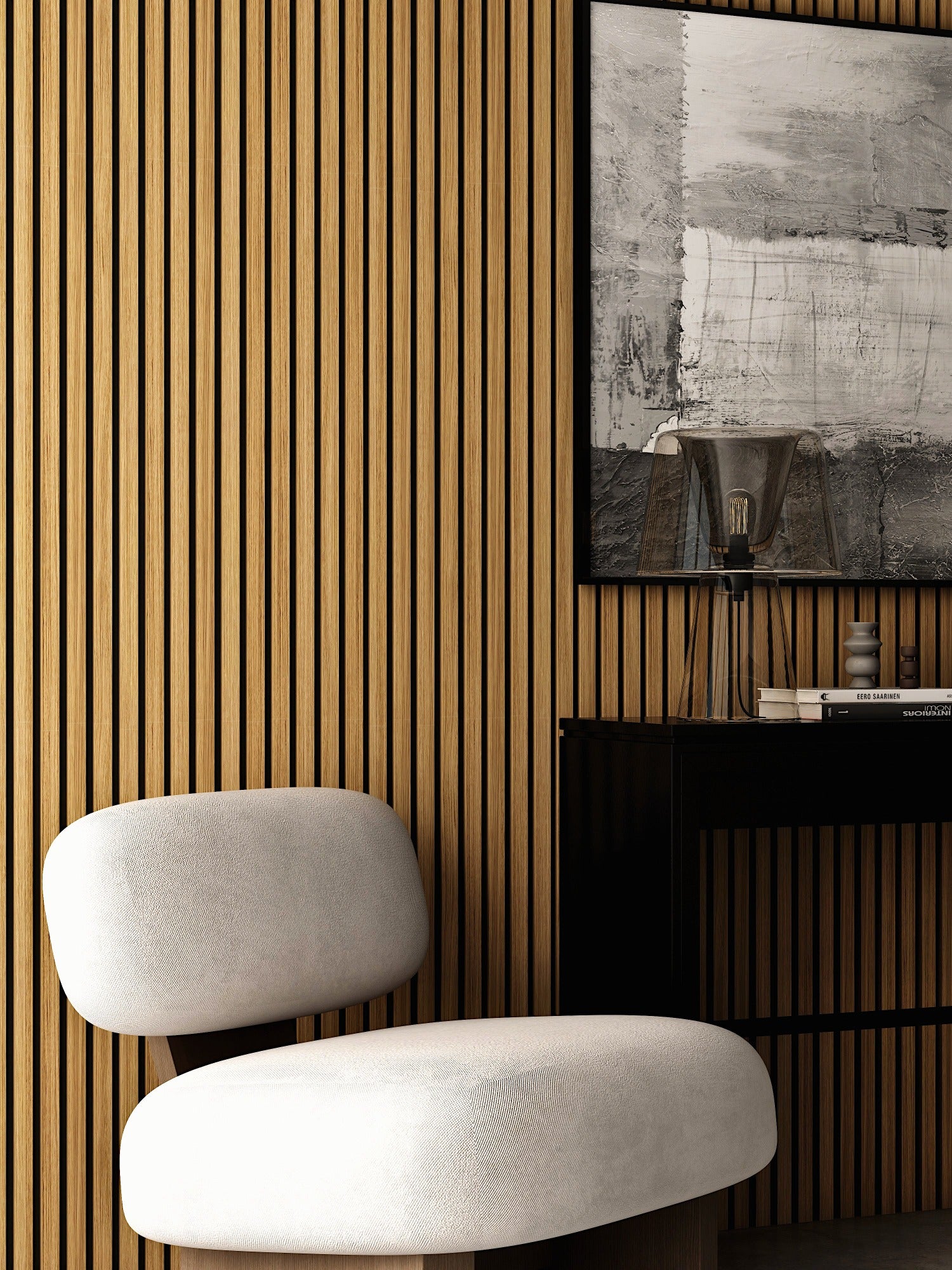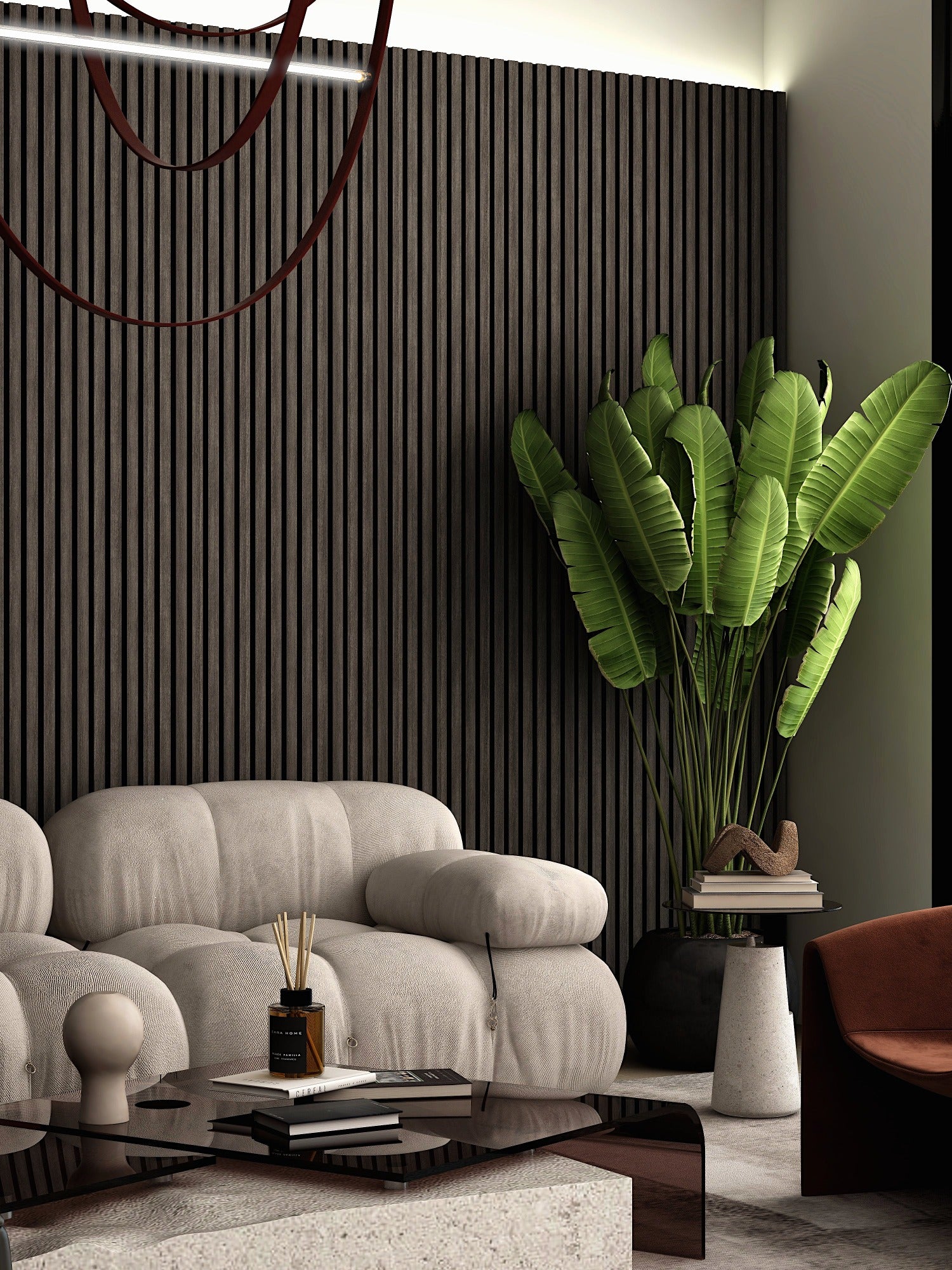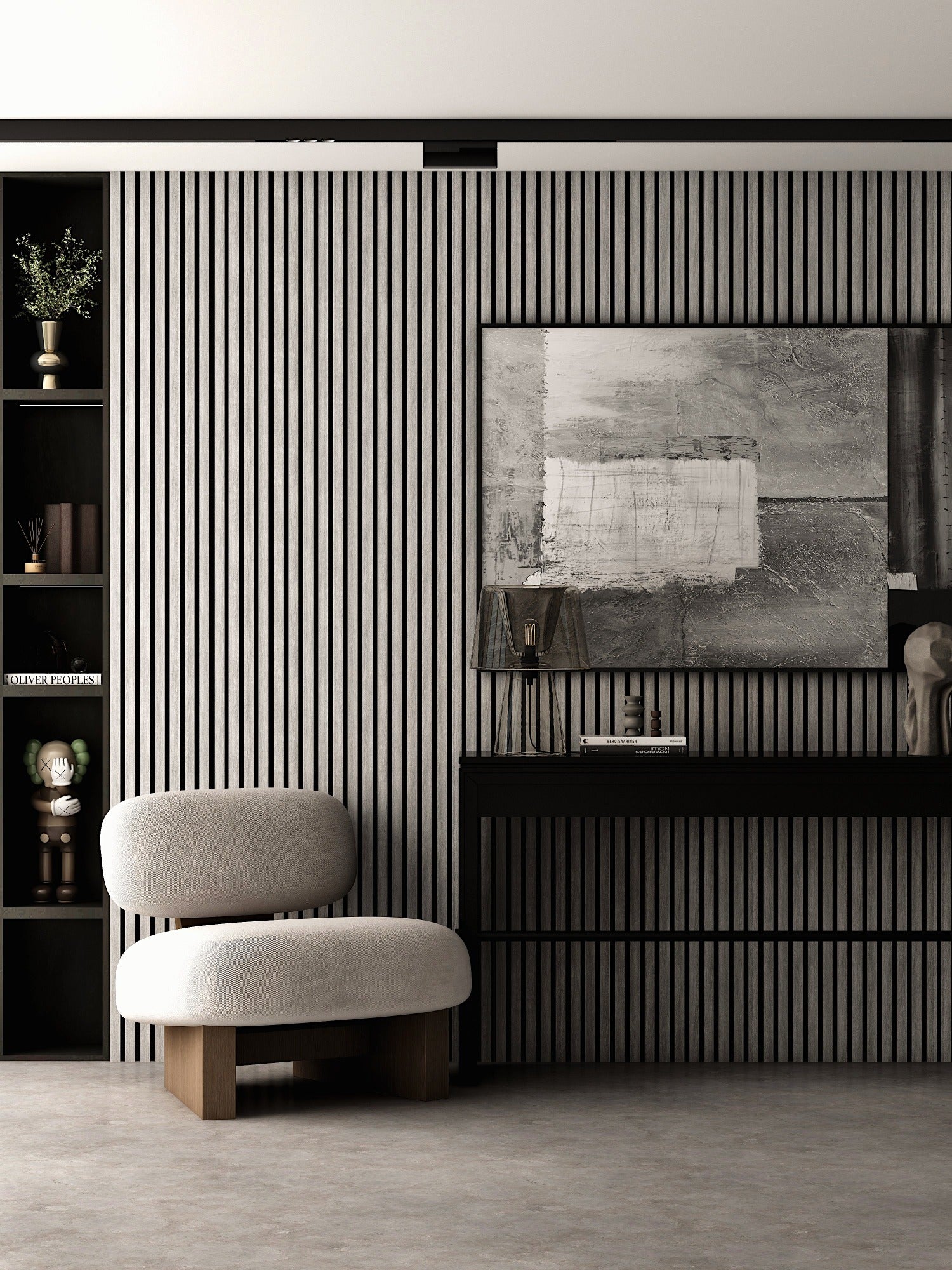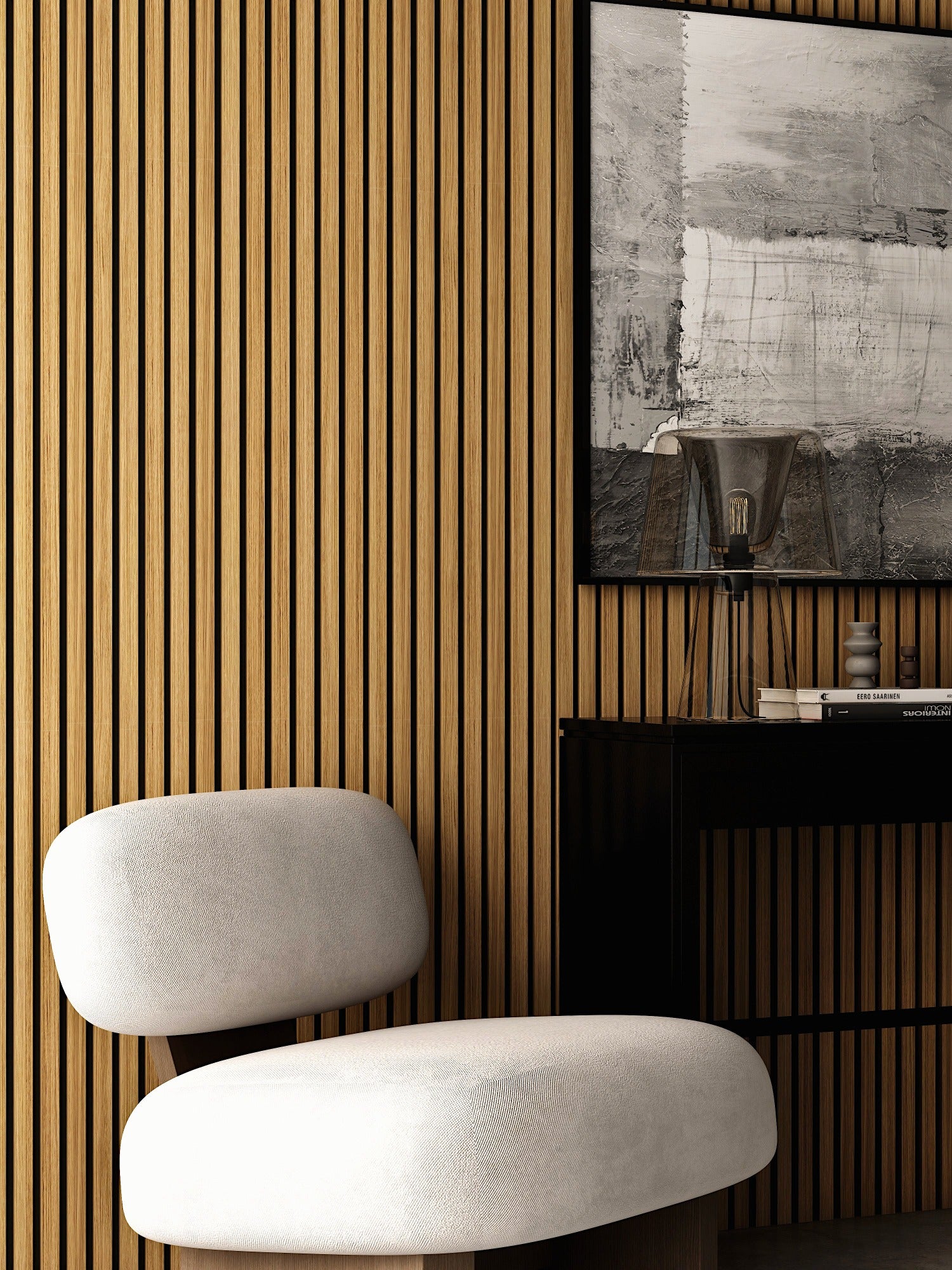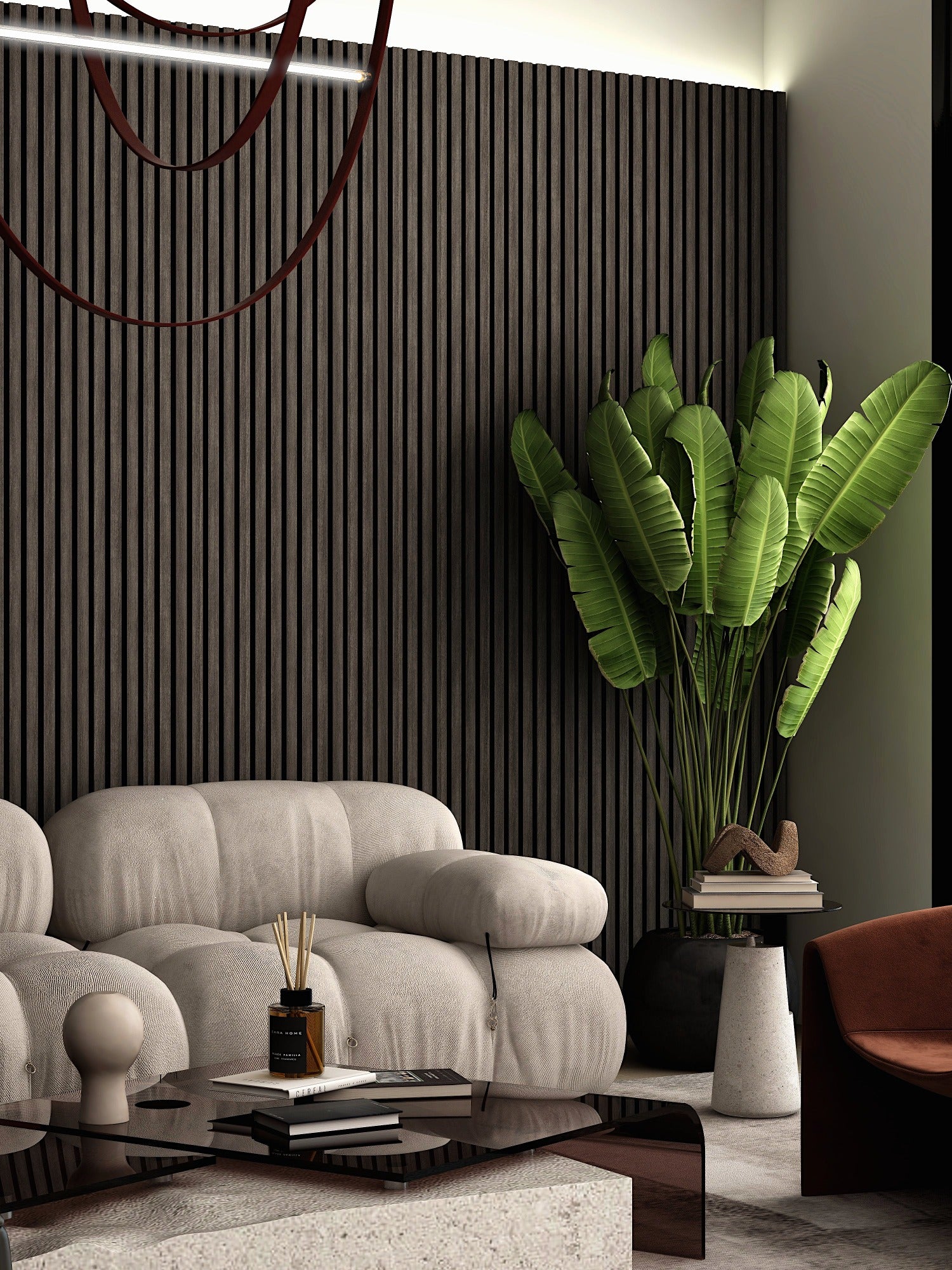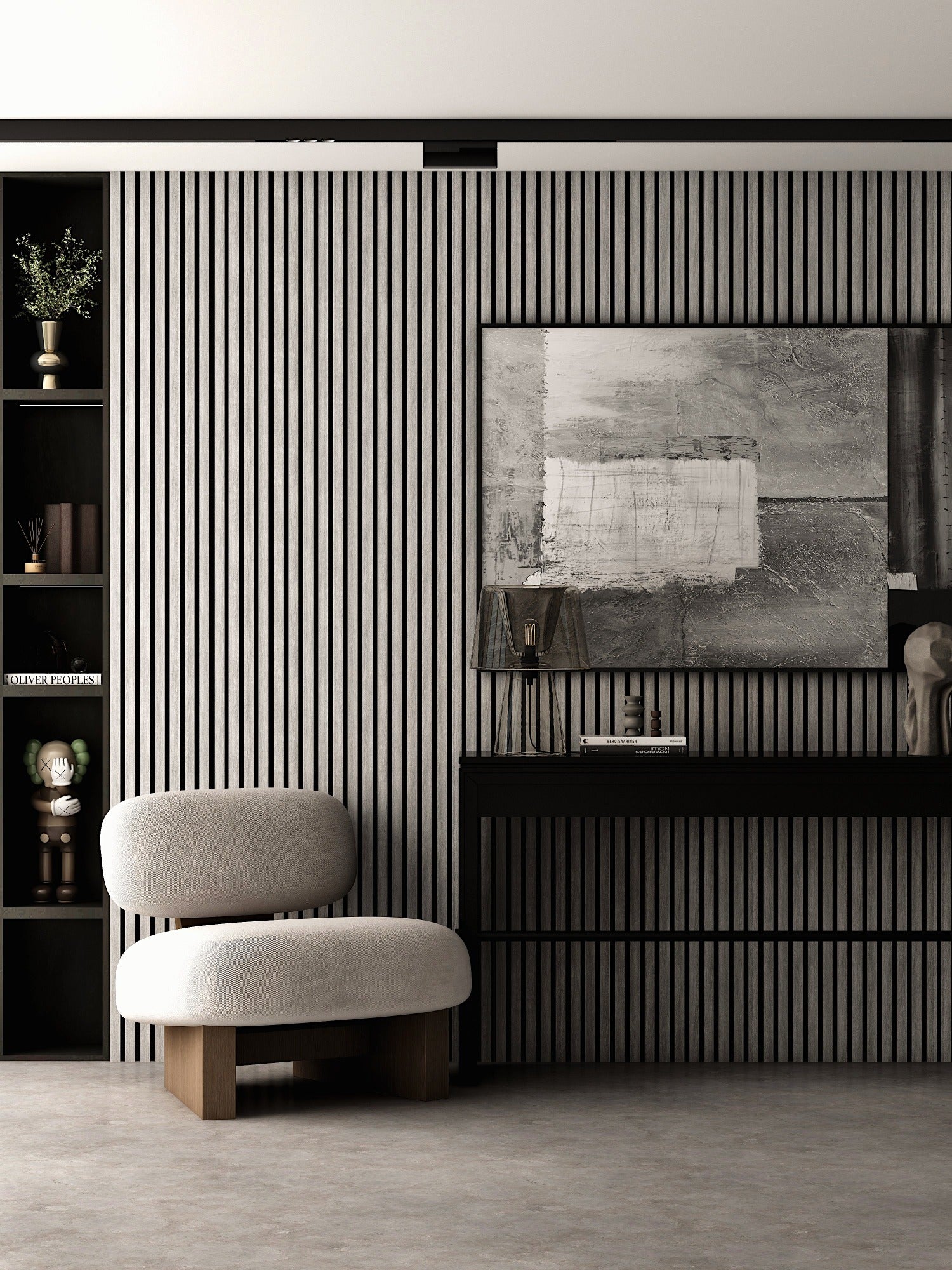 Acoustic Wooden Wall Slat Panel Sample Box (4 Pcs)
All funds paid for the sample will be credited towards the purchase of the slat panels.
Sustainable
A complete environmentally friendly product.
Noise Reduction
Back felt that helps absorb and scatter sound waves
Fast Installation Process
Made with focus on a hassle-free installation process
Wooden Palette Perfection
Wall Slat Samples
Ozark provided the best sample of slats compared to other companies. The gray colors we were looking for are perfect. However, wish they offered a longer version as I am concerned with stacking the product to not show a line. I am doing a very high-end fireplace wall with the wall slats as the side accent and want it to be perfect.
Sample box
I really like the products in the sample box. They arrived promptly and I plan on ordering my selection this weekend.
Beautifully made.
A bit too modern for my room. The 'care and feeding' of the vertical wall panels might become problematic. Applying the finish without hurting the felt is an issue. The solid wood panels are gorgeous. They might fit in another room at a future upgrade.
#MakeItYourOwn
Follow @ozarke to see how others have installed the panels